Dibujo inspirado en los Ghats de Varanasi (Benarés), y en la luz mágica de sus amaneceres.
No me he quedado muy convencido, pero me ha servido para practicar y perder el miedo a algunas cosas.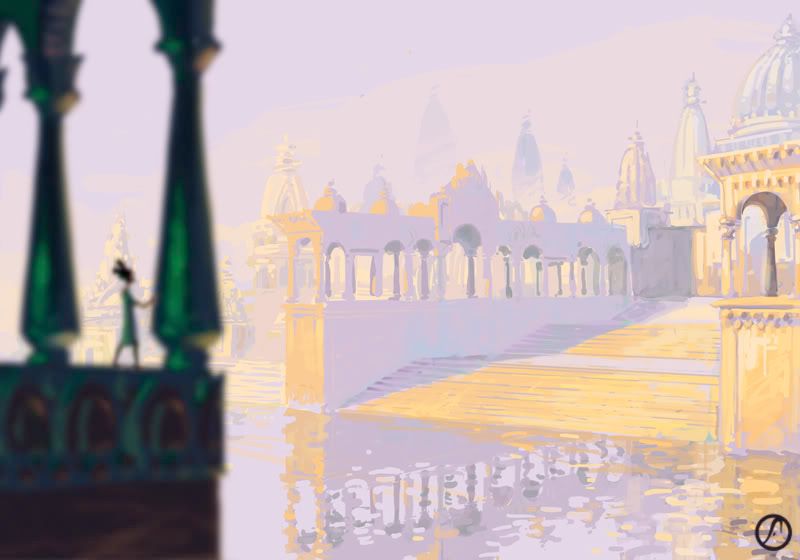 Not really fond of the result, but the process has been quite helpful. Inspired by the Ghats of Varanasi.