Thursday, April 13, 2006
Inspired by Muse ´s song Bliss : http://s39.yousendit.com/d.aspx?id=3D7L8KFTOGHTL261F5O2VEV0ZX


Wednesday, April 12, 2006
I´m just back from home to recommend everybody the awesome russian art exhibition showing at the Bilbao Guggenheim Museum, http://www.guggenheim-bilbao.es/ingles/exposiciones/las_exposiciones.htm.

RUSSIA! is the most comprehensive and significant exhibition of Russian art sent abroad since the end of the Cold War. Including more than 300 artworks, many of which have rarely or never traveled outside Russia, this innovative presentation features the greatest masterpieces of Russian art from the 13th century to the present, as well as a selection of first-class Western European paintings and sculptures from the imperial art collections assembled by Peter the Great, Catherine the Great, and Nicholas I in the 18th and 19th centuries, and later in the early 20th century by the Moscow merchants Sergei Shchukin and Ivan Morozov.

Acabo de volver de casita y he podido ver la exposición Rusia! que exhibe el Guggenheim Bilbao hasta septiembre. Fascinante, didáctica y enormemente inspiradora. Altamente recomendable. Genial la época de los zares, y las singularidades del vestuario ruso, así como todo lo relacionado con la liturgia ortodoxa.

Un bocetillo para acompañar.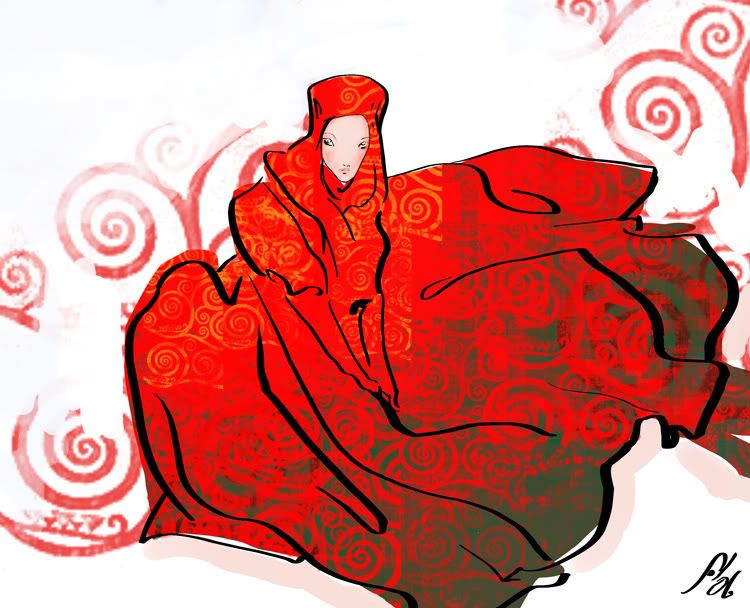 Thursday, April 6, 2006
His father would have loved the sights from Mount Olympus, now that the Martian Colony lied miles below him.

Just a colour test.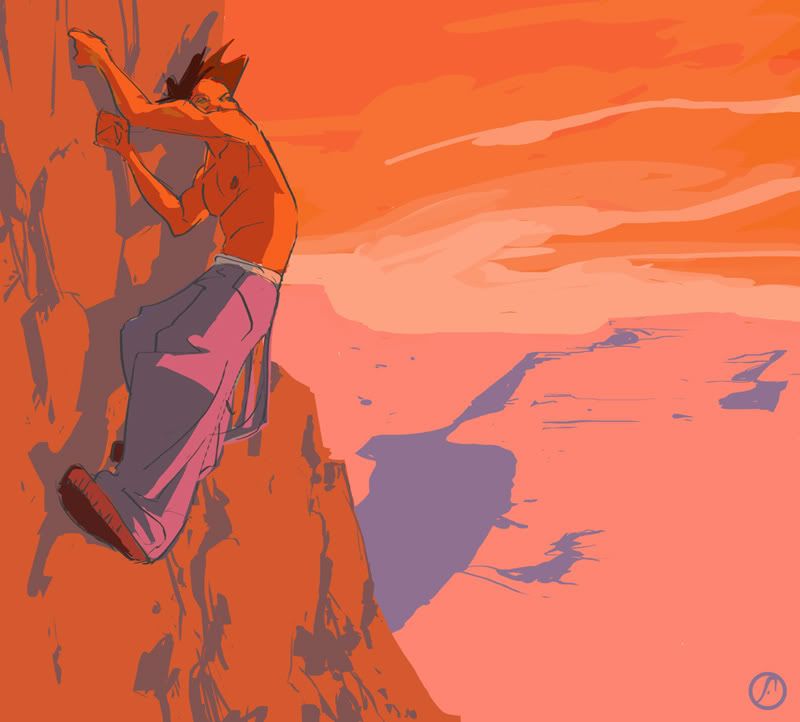 Satisfecha con el trabajo realizado, La Primavera decidió tomarse un

descanso.



Le travail accompli, Mlle Printemps décida de faire un break pour

contempler

son chef-d´oeuvre.

Then,

Spring

decided to enjoy what she had just created.