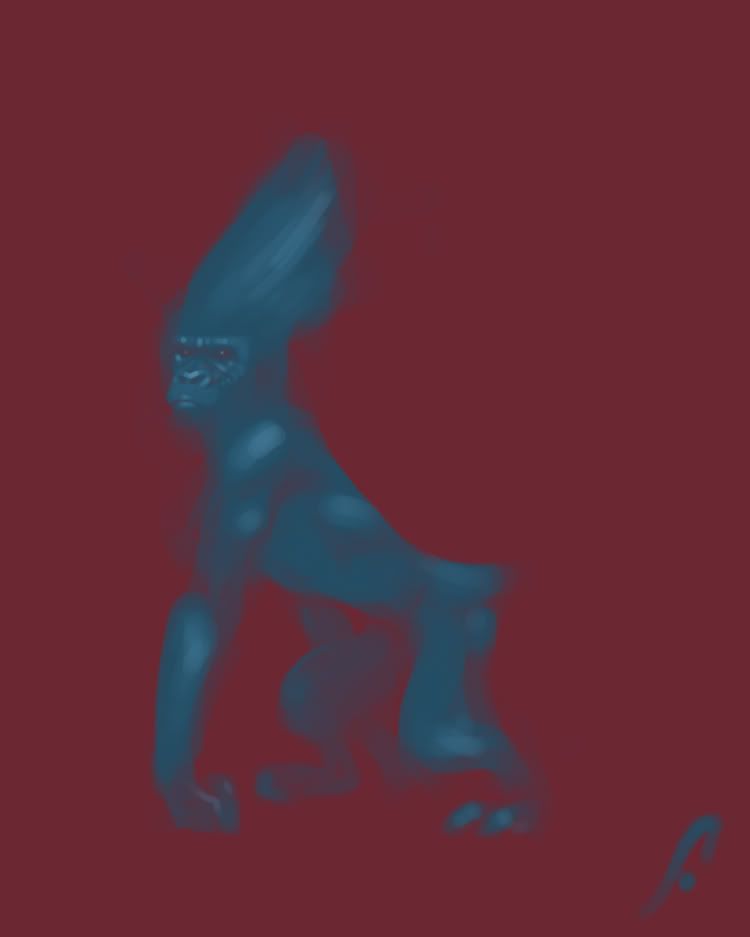 A speed drawing. 30 min on Photoshop. I´m starting to love this brush. Guess I had to get away from the sea some time.
Un bocetillo hecho antes de acostarme. Me llevó unos 30 minutillos con Photoshop. Estoy empezando a descubrir pinceles interesantes. Y de paso, huyo del mar un momentito, que últimamente me tiene absorbido.
Un ptit dessin fait en 30 min sous toshop. Je viens de découvrir quelques brosses intéressantes que j´appliquerai dans mes postérieur travaux. Ras le bol de la mer et des êtres aquatiques.